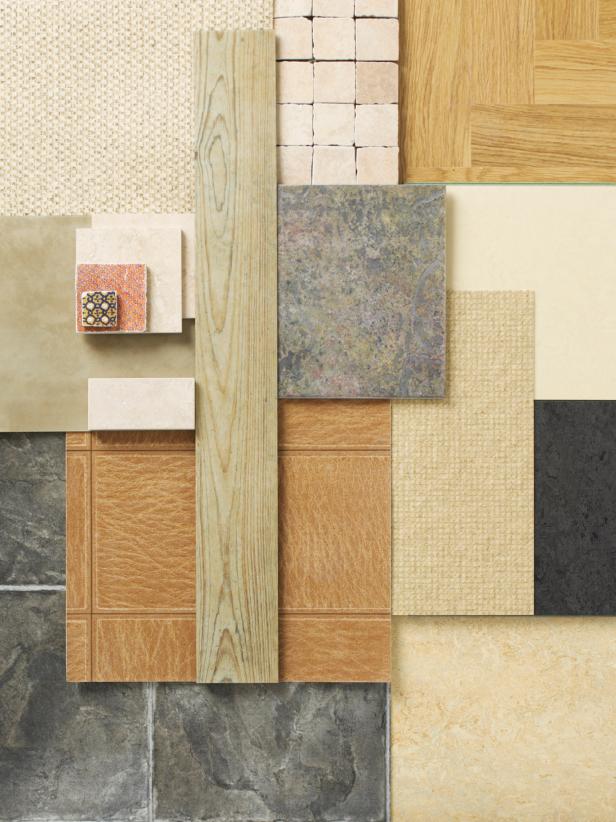 In this article, we will try to understand different types of floorings and everything you need to know about them. We will discuss about its composition material and its advantages as well as disadvantages.
Just like your shoes is the first thing people notice about you, flooring is the first thing people notice about your property. Other things in the house such as furniture, paint, fittings can be changed quite easily. But flooring is kind of permanent.
It is not changed frequently because of all the hassle it involves to change it. Also the cost of changing the floor is high and it is time consuming too.
That is why it is of utmost importance to choose the type of flooring you want very carefully.
Criteria to choose a flooring material
It is challenging to select the type of flooring for your property. There are numerous types of floorings available today. Also, one property may have different types of flooring at once for different parts.


Every flooring type has its pros and cons.
Though choosing the type of flooring you want is your sole discretion, but we suggest keeping these factors in mind.
Types of activities- Some floors have more traffic than others. Outdoor floors are more prone to sunlight. You need to take these factors into account while choosing the flooring.
Not all floorings can withstand exposure to direct sunlight.
They fade in colour when exposed to sunlight. Some floors are more suitable for high traffic areas than others.
Cost- The price of the flooring varies a lot. It changes with change in colour, shape, material, size etc. The more durable the floor is, the more expensive it would be. It all depends on your personal budget.
Durability- As we have mentioned earlier, it is not so easy to change the flooring very often as the cost involved is very high. That is why we suggest to choose flooring which is more durable without compromising the aesthetics.
Different varieties available- Some floorings have limited options in terms of size, shape and colour.
Some types of floorings are not readily available in some areas. Procuring them from outside means spending extra money.
Maintenance required- Regular cleaning required, the material required for regular cleaning, the periodic maintenance such as polishing or waxing or refinishing are the factors which you need to take into consideration while choosing a flooring.
Ease of installation- Different floorings have different types of installation processes. You should consider the availability of skilled workforce to install your choice of flooring.
Also consider time required for installation as few floors require more time than others for the installation to be completed.
Quality- We suggest to prefer quality floorings over attractive ones. The qualities you look for could be resistance to stains, anti-skid properties, sheen, porous-nonporous etc.
Types of Floorings
Granite
Granite is a common type of igneous rock that is granular in texture. Granite is extremely durable. Granite is a popular type used for kitchen counter tops and basin tops. Because of its rigidity and anti-staining property, it is widely used in homes.
Pros
Extremely durable
Resistant to scratches and stains
Practically impenetrable to liquids
Water and moisture resistant
Comes in many colours such as white, black, red,
beige, brown, blue
Cons
Very heavy in weight
Difficult to install
Difficult to maintain
You may contact DirtBlaster Cleaning Services in Pune if you have any difficulty in cleaning the stains or hard water spots from your granite.
Marble
Marble is a metamorphic rock composed of recrystallised carbonate minerals. Marble floorings are a bit expensive than other types of floorings. But the elegance they add to your home is incomparable.
Pros
Gives rich look to your house
Natural stone, no chemical process is involved while
making it
Translucent in nature, glows when exposed to
light
Cons
Expensive as compared to other flooring types
Slippery when wet
Prone to scratches and cracks easily
High maintenance required
Hardwood
Hardwood floors are made up of a single piece of wood. They are extremely durable. Hardwood is available in different varieties of wood as red oak, white oak, walnut, maple, cherry and hickory.
Pros
Highly durable
Sourced directly from nature
Provides warmth and cosy feel in homes
Cons
It is costly
Requires periodic maintenance
Susceptible to water damage
Tiles
Tiles are the most widely used flooring option worldwide. It can also be used for walls. These are suited for wet areas also.
Ceramic tile- Ceramic tiles are made up of clay. These tiles are more porous than other type of tiles.
Porcelain tile- Porcelain tile is fired at a higher temperature than ceramic tile, making it more durable, less porous and water-resistant than ceramic, but also more expensive.
Vitrified tile- Vitrified tiles are created by combining clay with other elements such as quartz, silica or feldspar under incredibly high temperatures.
These tiles have reduced porosity and increased strength. The vitrification process creates porcelain tiles that contain a glass substrate.
The glass substrate gives the tiles a sleek appearance. Vitrified porcelain tiles do not need to be re-sealed or glazed. This is the most widely used tile flooring option now a day.
Pros
Comes in large number of varieties, styles and sizes
Low maintenance required
Resistance to stains & scratches
Cons
Installation requires expertise
Becomes cold during winter
Often the grout becomes dirty, might need to be cleaned often
Carpet
Carpets come in varieties of material such as wool, nylon, acrylic, polyester etc. The house looks cosy and comfortable where carpet flooring is installed. It is most suitable for bedrooms and living room.
Pros
Slip resistant
Many varieties
Easy to install
Cons
Traps dust and stains
Cleaning is difficult
Can generate foul odour if not maintained
properly
As carpets require professional maintenance, at DirtBlaster, we use industry grade chemicals and state of the art machines to deep clean the upholstery such as sofa, chairs and carpets.
Laminate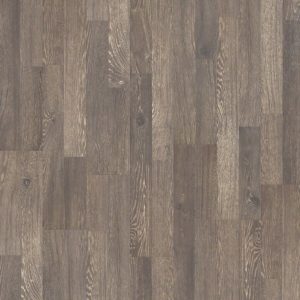 Laminate flooring is an alternative to wooden flooring but with less money. This type of flooring can imitate looks of marble, ceramic or hardwood flooring. It is easy to install.
Pros
Light in weight
Low cost
Easy to install
Scratch resistant
Cons
Not very highly durable
Just the looks of the wooden flooring which can
be recognised easily
Can not be refinished
Vinyl
Vinyl is made up of acrylic, PVC & similar polymers. This flooring comes in tile or sheet format. It can be installed on most types of floors directly.
Pros
Inexpensive
Easy to install
Water resistant
Easy to maintain
Cons
Manufacture is not considered eco-friendly
Prone to scratches
Cork
Cork flooring is made up of bark of the cork oak. The cork is removed from the trees without causing permanent damage. Every eight to ten years the bark regenerates and can be used again to make flooring.
Pros
Eco friendly product
Stains and mildew resistant
Thermally insulated
Heat resistant
Cons
Resealing with polyurethane or wax is required every 3-5 years to protect it against moisture or stains
Can be torn or dented by sharp objects
Exposure to sunlight can fade the colour
For best professional home deep cleaning services in Pune, you can call
Bhushan on 7350321321 or visit www.dirtblaster.in