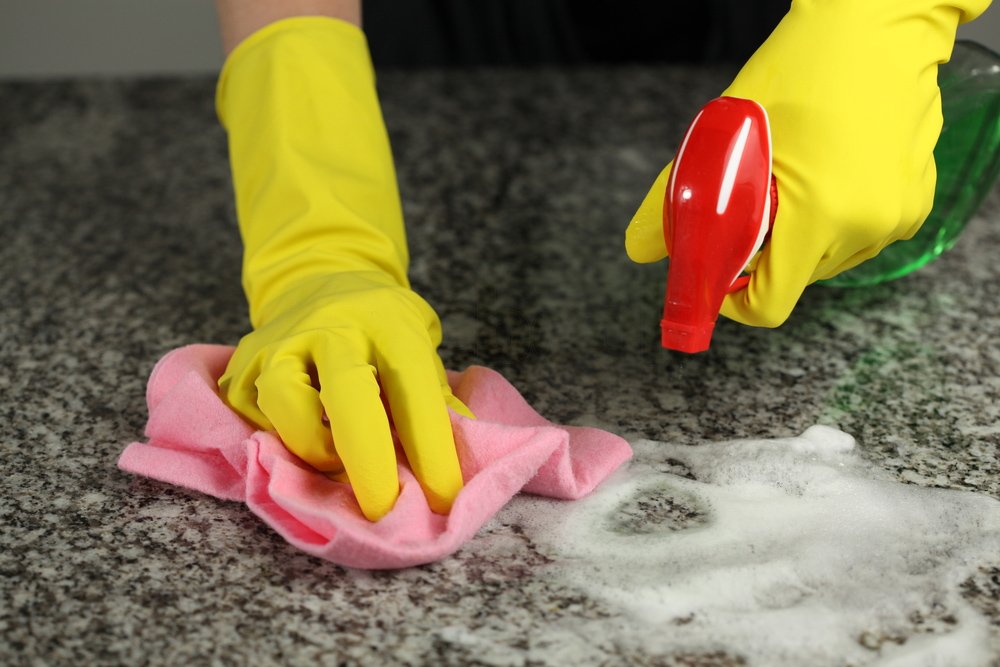 What strikes a chord when somebody says cleaning services in Pune to you? You may have a deep understanding of maid cleaning yet what is this professional home cleaning services in Pune all about?
We will discuss all that you have to know about cleaning services in Pune here.
Normal cleaning is done on everyday basis or on week after week basis. Cleaning services in Pune is a lot more than normal cleaning.
Deep cleaning includes cleaning each nook and corner of the house. It includes moving the furnishings and cleaning it from all the sides, cleaning of kitchen trolleys and cup boards, chimney cleaning, exhaust fan, window cleaning, sterilising and disinfecting bathrooms, balcony cleaning, floor cleaning and so on.
Deep cleaning is working profound into the zones which are ordinarily ignored during normal cleaning. You or your house keeper isn't expected to sanitise the switchboards on regular routine. Switchboards may be cleaned once in seven days.
Be that as it may, shouldn't something be done about those marks on furniture or windows or kitchen sink or commode or sterilising it once in a while? That is what is done in home cleaning services in Pune.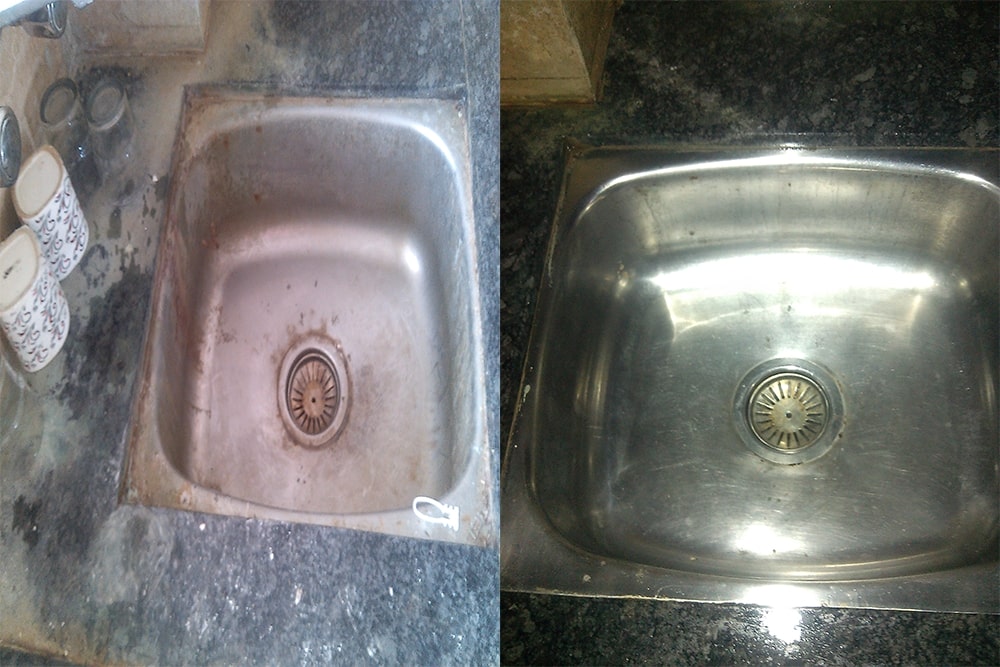 Importance Of Cleaning
Ask any cleaning expert and he/she will tell you that cleaner home makes you feel happy. We always proudly say "Clean Spaces Make Happy Faces".
A freshly cleaned home will give you a clam, peaceful and harmony like feeling. And it is exactly opposite feeling when the room is cluttered, dirty and dusty.
We at Dirtblaster cleaning services Pune have packages designed in such a way that it restores the shine to your lovely home without you lifting a finger.
A cleaner home will bring all your family members closer and will improve health of everyone.
Even though primary motive of cleaning is making a first and lasting impression, health is really the main reason why deep cleaning should be done.
Just a very basic cleaning will definitely help preventing health and asthma attacks.
Regularly opting for home cleaning services in Pune is important if you have pets. All the pet dander in your inside air very dangerous for the people living inside.
The dust mites and mold will slowly get into your body through breathing and will damage your immune system.
The dirtiest places in your house would be bathroom and kitchen. Special attention need to be given to these two places.
House cleaning services in Pune also helps in decluttering your house. A decluttered house is another benefit of getting your house cleaned from professionals.
A messy house is very dangerous because you can hurt yourself when too much stuff is lying around the house. It is especially very dangerous to kids.
Home cleaning services in Pune will make sure that your house is well organised and every item is placed at designated place. Now you can find the stuff very easily. This will make you feel comfortable and happy.
Home is where you relax, feel peaceful and safe. But the cluttered home will put a stress onto you while a clean house is inspiring.
Reasons To Hire Professional Cleaning Services In Pune
Are you thinking of hiring a professional home cleaning services in Pune? Then you are probable thinking in the right direction.
When you return from your work or related obligations and come back home, you would like to spend your quality time with your family or would like to go out and have some fun with friends, right?
But when you have other house chores to do, you will not be able to enjoy your free time. You will have to take a duster and broom and will have to start cleaning the house.
Don't worry! Dirtblaster cleaning services is here to help you in your cleaning chores.
When you hire a cleaning services company, you get your cleaning task completed in a scheduled manner which is suitable for you and your family.
Cleaning your home by yourself can be very tiresome and can become very hectic task for you. When you are inexperienced in cleaning unlike professionals, you would face many issues such as time wastage, damaging property, hurting yourself and many more.
But when a professional home cleaning services in Pune is hired, you could sit back and relax and still your work will get done in the best possible way.
If you believe that daily dusting & mopping is enough then you are wrong. To prevent the disease and allergies from happening, a frequent deep cleaning is required.
Dust & dirt get accumulated in every corner of the house. The kitchen gets dirty because of food, oil & grease. The bathroom gets dirty from hard water, soap scum etc. Bathrooms should be disinfected regularly as these are the main source of germs and bacteria in the house.
Professional house cleaning services companies know most of the natural products, eco-friendly products & pet-friendly products.
They even know everything about harsh chemicals too but use only as a last resort.
Professional cleaning companies like Dirtblaster Cleaning Services have faced many cleaning challenges in their life. So they have the knowledge to complete any task you ask them to do.
Types Of Cleaning Services In Pune
We provide all types of cleaning services in Pune. Our services include cleaning, painting & herbal pest control services in Pune and PCMC area.
We have different services in Pune for both residential as well as commercial customers.
In residential cleaning we have different services such as Full Home Deep Cleaning, Flat Cleaning, Residential Apartment Cleaning, Move-In Cleaning as well as other small packages.
Our smaller packages include Upholstery Cleaning Services In Pune, Carpet Cleaning, Mattress Cleaning, Chimney Cleaning, Chair Cleaning, Bathroom Cleaning, Kitchen Cleaning, Window Cleaning etc.
Few customers go for full house cleaning but in some cases you may wish to clean some specific areas only. For those customers, our smaller packages are best which are affordable too.
In commercial services, we do different types of cleaning such as Post Construction Cleaning, Post Interior Cleaning, Industrial Shed Cleaning, Factory Cleaning, Office Chair Cleaning, Office Carpet Cleaning, Window Cleaning, Restaurant Cleaning, School Cleaning, Hospital Cleaning, Office Cleaning Services In Pune, Soft Board Cleaning, Toilet Cleaning, Floor Cleaning etc.

Why Us
Dirtblaster Cleaning Services is the most trusted and well know cleaning services company in Pune.
We have well trained and experienced staff with us. All our team is in-house only. We do not outsource our work to others.
Dirtblaster cleaning services use industry grade machines and chemicals. We use chemicals from world renowned companies like Diversey or Buzil-Rosarri.
Here are the reasons you should hire us:
Reliability & expertise- As a provider of cleaning services in Pune, Dirtblaster is highly experienced and skilled in its job. Most of our team members have experience of more than 8 years in cleaning. We focus on training our staff members for latest cleaning practices as well as etiquette.
Value for time & money- We very well understand the value of your time. And that's why we want you to spend your precious time with your loved ones and leave the errand work of cleaning to us.
Customised cleaning solutions- At Dirtblaster, we have various cleaning services in Pune. We have customised packages also suitable as per your needs. Not only your home, we understand that your workplace is where you spend most of your time. It is essential that you work in non-stressful and clean environment. We have commercial cleaning packages too.
Best cleaning techniques & products- To get the most amazing results, we invest in our tools and products. We use industry grade chemicals and machines for cleaning. Dirtblaster neither compromises on quality of work nor on quality of our equipment.
Machines we use are of world class companies like Karcher or IPC.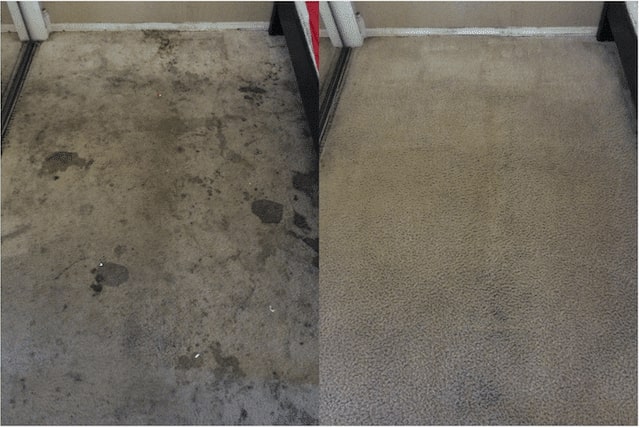 DirtBlaster Home Deep Cleaning Checklist
Cobweb removal.
Cleaning fans, switch boards , tube lights, bulbs, bulb holders etc.
Cleaning wall frames, wall clocks and other wall hangings.
Moving the furniture and cleaning from all sides.
Vacuuming window tracks and mosquito nets.
Dusting of window grills, frames.
Cleaning of glasses from inside and outside.
Floor cleaning.
Removing cobwebs.
Dusting of balcony railing.
Scrubbing floor tiles and wall tiles.
Descaling taps, shower, jet spray.
Removing hard water stains from shower glass, bath tubs.
Disinfecting & sanitising toilet bowl.
Disinfecting wash basin.
Cleaning of mirrors, cabinets.
Degreasing of chimney, exhaust fan, gas stove.
Cleaning of appliances from outer side.
Scrubbing of kitchen platform and tiles.
Cleaning kitchen trolleys and cabinets from inside-out.
Vacuuming of sofa, chair, carpet, mattresses.
Cleaning of doors, door frames, hinges.
Mopping/Scrubbing of floor.
Instead of spending your weekend cleaning your house, you could spend this valuable time doing things you love. You will get more time to spend with your friends and family.
Hire a professional cleaning service in Pune to do the cleaning so you can pursue your passions, hobbies and focus on the important people in your life.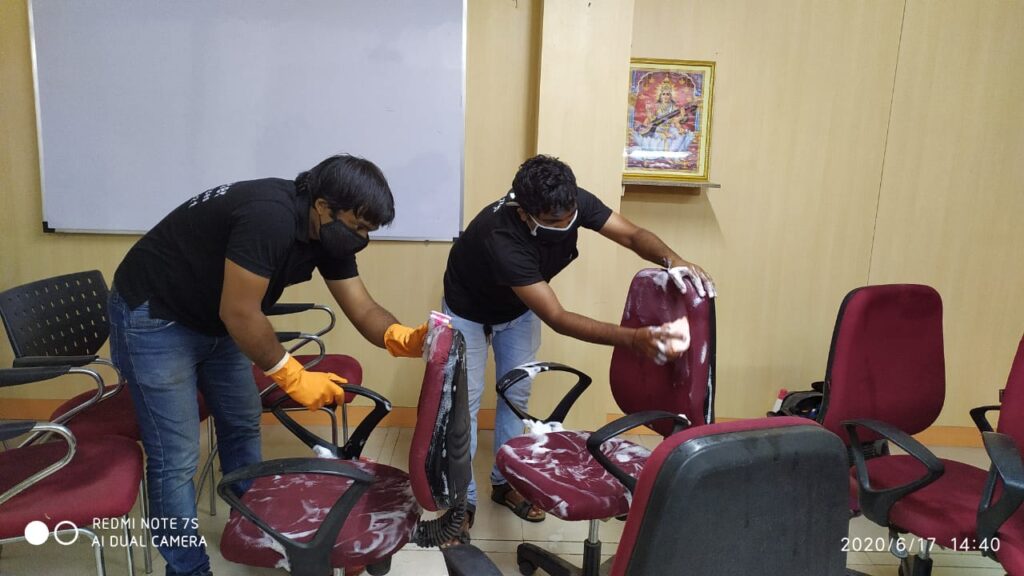 FAQ
Q. What kind of services do you offer?
A. We offer all types of cleaning services that are needed both at residential as well as commercial properties. Our services include Home Deep Cleaning, Sofa Cleaning, Chair Cleaning, Carpet Cleaning, Mattress Cleaning, Bathroom Cleaning, Kitchen Cleaning, Office Cleaning, Restaurant Cleaning, School Cleaning, Warehouse Cleaning, Factory Cleaning, Commercial Cleaning etc.
Q. How do I book your services?
A. You can book our services by filling the booking form on our website. You can do booking on what's app also. And you can call us on 7350321321 for bookings directly.
Q. How long does it take to clean a house?
A. The time required to clean any property depends upon many factors. The main factors are size of the property and services opt for. Accordingly the time may vary from 1 hour to a full day. We let our customers know the time required in advance.
In some commercial cleaning cases, it may take more than 1 day.
Q. How much does it cost to clean any property?
A. The rates depend upon the area of the property and the services you require. Our rate are affordable and very competitive.
Q. How often should I clean my house?
A. As per our experience, we suggest to go for deep cleaning once in 6 months. And you can opt for our other small packages related with bathroom, kitchen, sofa, windows in between your deep cleaning sessions.
Q. What are the benefits of choosing Dirtblaster Cleaning Services in Pune?
A. We are into this cleaning business since last 5 years and have gained lots of customers because of our professionalism and affordable rates. We guarantee 100% satisfaction on all our services or else we will refund your payment.
Q. Do I need to make any special preparation for cleaning day?
A. No. Customer doesn't have to make any special preparation for cleaning day. We will just need continuous water and electricity supply and a ladder from your end.
Q. Should I have to be present in the house during home cleaning services in Pune?
A. If you wish to be present there all the time, you are most welcome. But if you do not like to hear the loud sound of vacuum cleaner or if you are allergic to dust, you may stay out of house and enter when the entire cleaning is completed.
Q. Can you send the same team for my cleaning services every time?
A. We try our best to send the same team to our repeated customers. But in some unavoidable circumstances, few of the team members may be new. But still we guarantee that you will have the same best experience you had last time.
Q. What if I am allergic to some chemicals?
A. Just let us know about any kind of allergies you or any of your family member may have. We will try our best not to use the chemical for safety.
Q. What if I am not satisfied with your services?
A. We give our level best to provide the best service to our customers all the time. But in some unfortunate case, if you are not satisfied with our service, just let us know and we will rectify it till you are satisfied.
For any kind of bookings, call Bhushan on 7350321321 or visit http://dirtblaster.in/contact-us/