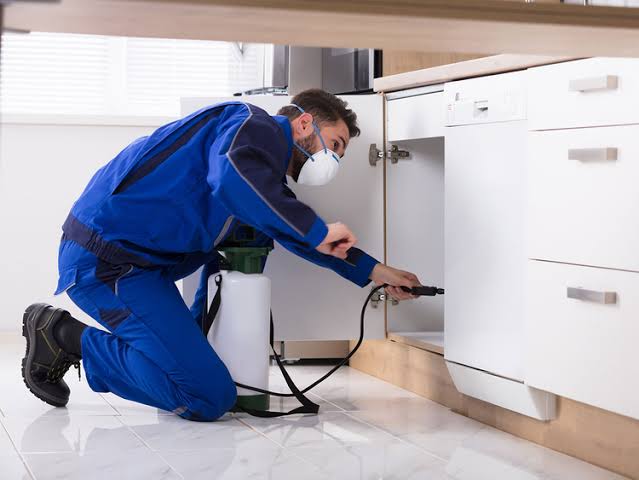 One of the biggest problems that most home owners may encounter is pest infestation and this can happen without warning and take them completely by surprise.
Most of them try to handle it on their own, often end with disastrous results. Hiring pest control service has many benefits compared to controlling pests on your own.
Type of 
Pests
Pests are of different types. There are ants, termites, fleas, ticks, cockroaches, rodents, bees, lizards, snakes, bed bugs etc.
Most pest control companies cover all of them. However a few specialise in a particular type like termite extermination.
Benefits of Hiring Pest Control Service
When you hire a professional company for controlling the pest in your home, they may be able to provide you with a customised plan that is suitable for the unique pests in your home.
One of the important things that you need to understand is that there is no one size that fits all scenarios when it comes to pests and you need to have different plans to get rid of different pests in the house.
Pest treatments that you buy across the counter come with deadly chemicals and they can cause harm to your health if you do not use them properly.
Professional pest control companies use treatment methods that are safe and effective. These companies use products that are safe for the environment and home.
The technicians handling the products are well trained and take adequate precautions when handling them.
So instead of risking the safety and health of your family, you can choose to hire professional service.
If you do not control pest like termites and rodents they can cause a lot of damage to your property.
You may have to spend thousands of dollars on the repairs if you leave them unnoticed. Pest control companies provide a cost-effective solution to eliminating pests  permanently.
The normal cost of controlling pests in a professional manner is just a fraction of what you may have to spend on repairing the damage that may be caused otherwise.
Using a wrong method of elimination can be counterproductive. Ineffective method of elimination may just scatter the pests and they may regroup and come back to the house causing more damage.
A professional service knows about the most effective methods to eliminate different types of pests and you are guaranteed to get rid of the pests in the house.
They also know how to deal with potential nests and this helps in eliminating them permanently.
Controlling pests takes time and efforts and you may not be able to do it on your own.
When you choose a professional company, you may be able to spend your valuable time on more important things instead of dealing with harmful chemicals.
The technicians provide flexibility by working on weekends and nights so that they may be able to accommodate your schedule.
Pests and rodents cause a lot of structural damage. A handful of pest control companies offer remediation such as sealing entry and exit points and caulking cracks.
Sometimes, it is in the services as the aim is to exterminate the pests as well as brace your house against another pest invasion. A few might charge extra for these add-on services.
To protect your brand reputation, supply chain and operations, Dirtblaster's pest control services provide the highest levels of risk management, reassurance and responsiveness.
From Fumigation to heat, our services will enable your business to meet demanding audit requirements for health, safety and cleanliness.
Dirtblaster applies a broad approach to pest control when analysing the threats and risks to enterprises and private homes, which vary greatly across different climate zones, types of buildings and businesses.
Our methods are based on a wide range of activities and focus is on investigating the underlying reasons for an infestation, rather than simply treating the problem.
Our activities always aim for a superior long term result and we apply the globally renowned principles of Integrated Pest Management (IPM) in order to minimise the effects on the environment.
Call Bhushan 7350321321 or visit www.dirtblaster.in for Herbal Pest Control
Services in Pune.