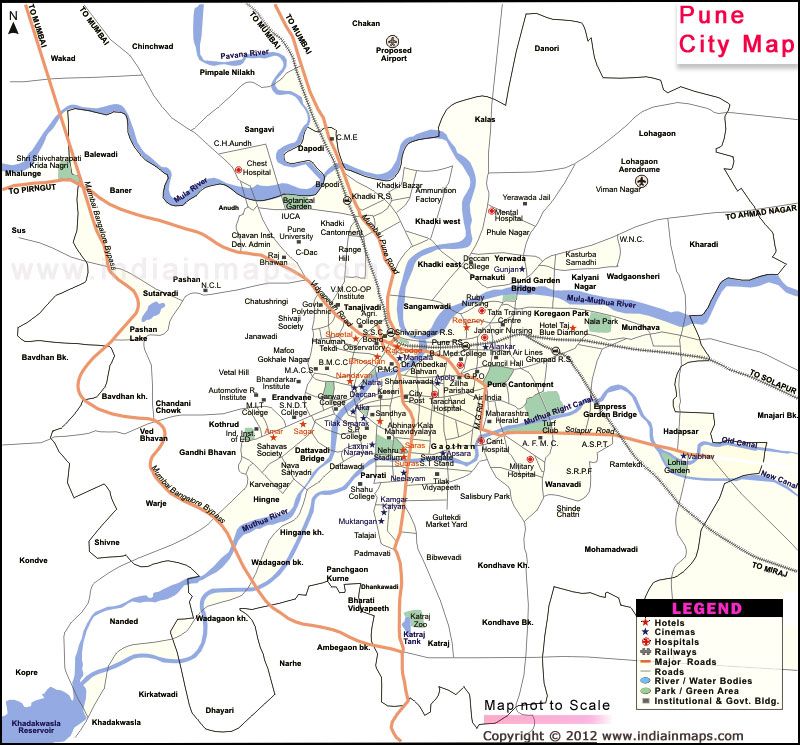 Pune has a history dating back to early Medieval period of India. In this article we will try to find out some most amazing facts about Pune.
The second largest city in Maharashtra after Mumbai is Pune.
Pune was officially called as Poona until 1978.
The city Pune is also considered as cultural capital of Maharashtra. It is called as Oxford of east due to presence of many educational institutes. Nearly half of the total international students studying in India are in Pune.
The Pune city is established at the confluence of Mula and
Mutha rivers.
British defeated Marathas in third Anglo-Maratha war and ruled Pune till 1947. The British established Poona municipality in 1858. A railway line between Mumbai (Bombay) and Pune (Poona) opened in 1858 by the British.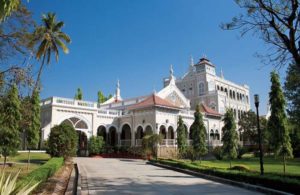 Mahatma Gandhi was imprisoned at the Yerwada jail for several
years from 1930 to 1942. He was also placed under house arrest at the Aga Khan
Palace from 1942-1944. Kasturba Gandhi and Mahatma Gandhi's aide Mahadev Desai
died at the Aga Khan Palace.
Total area of Pune is 15,642 km2.
Pune is the eighth largest metropolitan economy and the
sixth highest per capita income city in India.
Pune has two municipal corporations, Pune Municipal Corporation (PMC) and Pimpri-Chinchwad Municipal Corporation (PCMC).
Pune city has three cantonments Khadki Cantonment, Dehu Road Cantonment and Pune Cantonment.  The population of Pune is around 7 million.
Pune is ranked the number one city in India in the ease of living ranking index.
Top IT Parks in Pune
EON IT Park, Kharadi
World Trade Centre, Kharadi
SP Infocity, Fursungi, Hadapsar
Cybercity, Magarpatta, Hadapsar
Rajiv Gandhi Infotech Park, Hinjewadi
ICC Tech Park, Model Colony, Shivaji Nagar
Cerebrum IT Park, Kalyani Nagar
Quadron Business Park, Hinjewadi
Nanospace IT Park, Baner
Giga Space, Viman Nagar
Business Bay, Yerwada
Commerce Zone, Yerwada
Few amazing facts about Pune
First girl's school in India
Savitribai Phule established the very first school for girls in Pune at Bhide wada in 1848 by .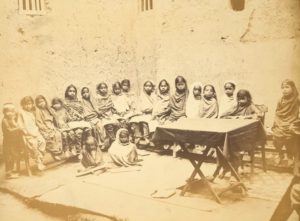 Highest number of 2 wheelers in the world
Pune has the highest number of 2 wheelers in the world.
Beginning of Badminton
The game was born in Pune by the British officers posted in Pune in 1860's.
Engineering Colleges
Pune has 21 engineering colleges which is highest in the world in a given city. Also Pune University has 57 Engineering colleges affiliated to it. It is also the highest in the world.
Iyengar Yoga
The very popular Iyeger yoga started by B.K.S. Iyengar has headquarter in Pune. The Ramamani Iyengar Memorial Yoga Institute was established in Pune in 1975.
We are proud to be present in Pune and serving Puneites.
We deal into Home Deep Cleaning Services In Pune, sofa cleaning, carpet cleaning, kitchen cleaning, window cleaning, bathroom cleaning, Office Cleaning Services In Pune, chair cleaning, painting & pest control services all over Pune and PCMC region.
You can call 7350321321 or visit Dirtblaster Cleaning Services for bookings.