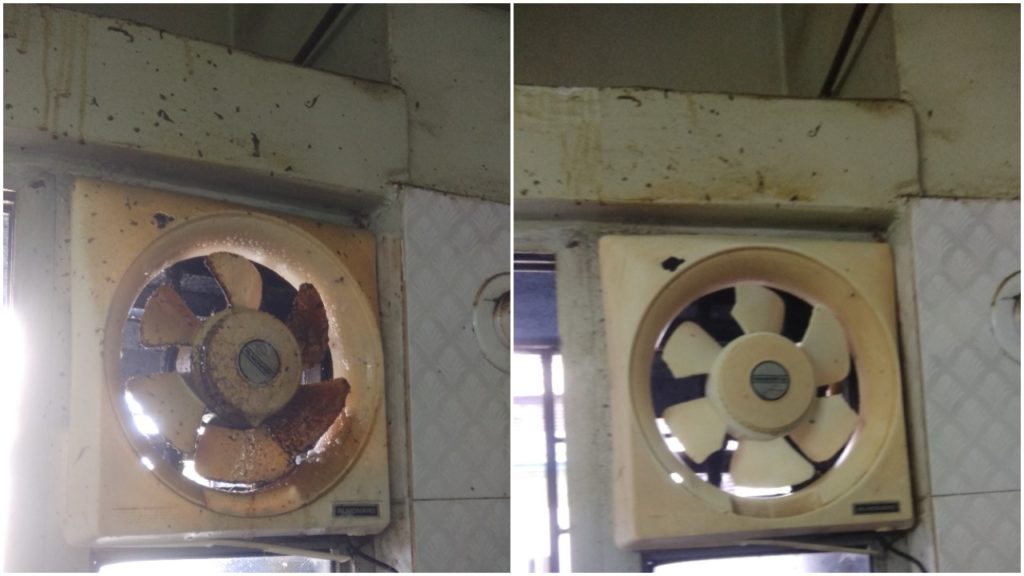 You might get this question in your mind quite often that what is the difference between home deep cleaning that professionals do and the regular cleaning that you or your maid does?
The difference is mainly the skills, technique, experience and professionalism. The professionals know their job very well and you don't have to supervise them.
They bring their own material and tools. You get quality service and satisfaction by spending some extra bucks.
Table of content
What is regular cleaning?
What is home deep cleaning?
Difference between deep home cleaning and regular cleaning
Why deep cleaning is required?
Dirtblaster deep cleaning checklist
What is a regular cleaning?
In simple terms, regular cleaning can be defined as the cleaning that is done on regular day to day basis or on weekly basis.
This may include-
Sweeping/mopping the floor
Toilet bowl cleaning
Surface dusting
Cleaning utensils
Deep home cleaning is very much different than regular cleaning.
What is home deep cleaning?
Deep home cleaning is basically regular cleaning plus much more. It involves things which are not covered in regular cleaning.
This may include-
Moving the furniture and cleaning it from all the sides. The dust is basically collected at the base, back and top side of the furniture which is not done in regular cleaning.
Dusting of the surfaces involves dry vacuuming first and then wiping the surface with all purpose cleaner and microfiber cloth.
‌Window tracks, grills and mosquito net are cleaned with powerful vacuum cleaner.
Bathroom cleaning involves tiles, basin, taps, shower etc.
Kitchen cleaning is not just wiping but degreasing and disinfecting the trolleys, cabinets, platform, tiles, chimney, exhaust fan etc.
Floor cleaning may involve machine scrubbing with high grade floor cleaner.
Cobweb removal.
Difference between deep cleaning and regular cleaning
| | | | |
| --- | --- | --- | --- |
| Sr. No | Particulars | Deep Cleaning | Normal Cleaning |
| 1 | Furniture | Moving & Cleaning all sides | Front side dusting |
| 2 | Bathroom | Tiles, taps, cabinets, shower glass | Only toilet bowl |
| 3 | Kitchen | Degreasing | Only dusting |
| 4 | Balcony | Scrubbing | NA |
| 5 | Fans/Switchboards | Cleaning | NA |
| 6 | Doors | Frames, Hinges, Handles | NA |
| 7 | Sofa/Mattress | Vacuuming/Shampooing | NA |
| 8 | Floor | Vacuuming & Mopping/Scrubbing | Mopping |
| 9 | Chemicals | Industry Grade | Local Grade |
| 10 | Equipment | High Quality | Low Quality |
Why deep cleaning is required?
As you have read the difference between the two, you must have got an idea why deep cleaning is required.
At Dirtblaster cleaning services, we recommend to go for Home Deep Cleaning Services In Pune at least once in 6 months to maintain the fresh look of your property.
The grease and grime in the kitchen gets accumulated over the time. After some time it becomes difficult to take out the grease with normal cleaning. The reason could be inexperience of your maid in removing such tough stains or the chemicals that you probably will use are not that effective.
Similarly, the most often found issue in bathrooms is hard water stains and lime scale deposits. There are many products available in the market that claim removing the hard water stains very easily. But Dirtblaster cleaning services have tried almost all of them and none of them are that effective.
Only the products by Diversey or Buzil-Rossari are effective in tackling such tough stains. At DirtBalster, we use products from these companies only.
Regular cleaning is ineffective when it comes to tackling the dust settled in corners or behind the heavy furniture. Deep cleaning on the other hand is exactly targeting the corners. Moving the furniture to clean is not what your maid does unless you insist. While professionals do it as part of their routine.
High rise areas such as top of the furniture, fans, tubelights, AC indoor unit does not get cleaned often and the dust gets settled on them. Deep cleaning team has experience in cleaning such high rise areas.
Regular mopping is simply not effective in removing the bacteria. Even though the much advertised floor cleaners claim they kills 100% of the bacteria, but it's just hype. They contains harsh chemicals which are not good for your children if used over long period of time. At Dirtblaster we used very standard chemicals from Diversey company which does their job perfectly well.
(We recommend using vinegar mixed with water for floor cleaning as well as for normal dusting).
Check our detailed article on 'Why Do You Need A Deep Cleaning?'
DirtBlaster deep home cleaning checklist
Rooms
1. Removing cobwebs.
2. Cleaning fans, tube lights, bulbs, switchboards.
3. Cleaning wall frames, wall clocks, lamps etc.
4. Moving movable furniture and cleaning from all sides.
Windows
1. Vacuuming window tracks and mosquito net.
2. Dusting of window grills, window frames and channels.
3. Cleaning of glasses from inside and outside.
Balcony
1. Scrubbing floor.
2. Removing cobwebs.
2. Dusting of balcony railing or glasses.
Bathrooms
1. Scrubbing floor tiles and wall tiles.
2. Descaling taps, shower, jet spray etc.
3. Removing hard water stains from shower glass, bath tubs etc.
4. Deep cleaning and disinfecting toilet bowl, behind the toilet bowl.
5. Cleaning and disinfecting wash basin.
6. Cleaning of mirrors, cabinets etc.
Kitchen
1. Degreasing of chimney, exhaust fan.
2. Cleaning of appliances from exterior only.
3. Scrubbing of kitchen platform and tiles.
4. Cleaning kitchen trolleys and cabinets from inside-out.
Other
1. Vacuuming of sofa, chair, carpet, mattresses etc.
2. Cleaning of doors, door frames, hinges etc.
3. Mopping/Scrubbing of floor.
So, what are you waiting for?
Call on 7350321321 immediately to confirm your booking with professionals from DirtBlaster Cleaning Services.